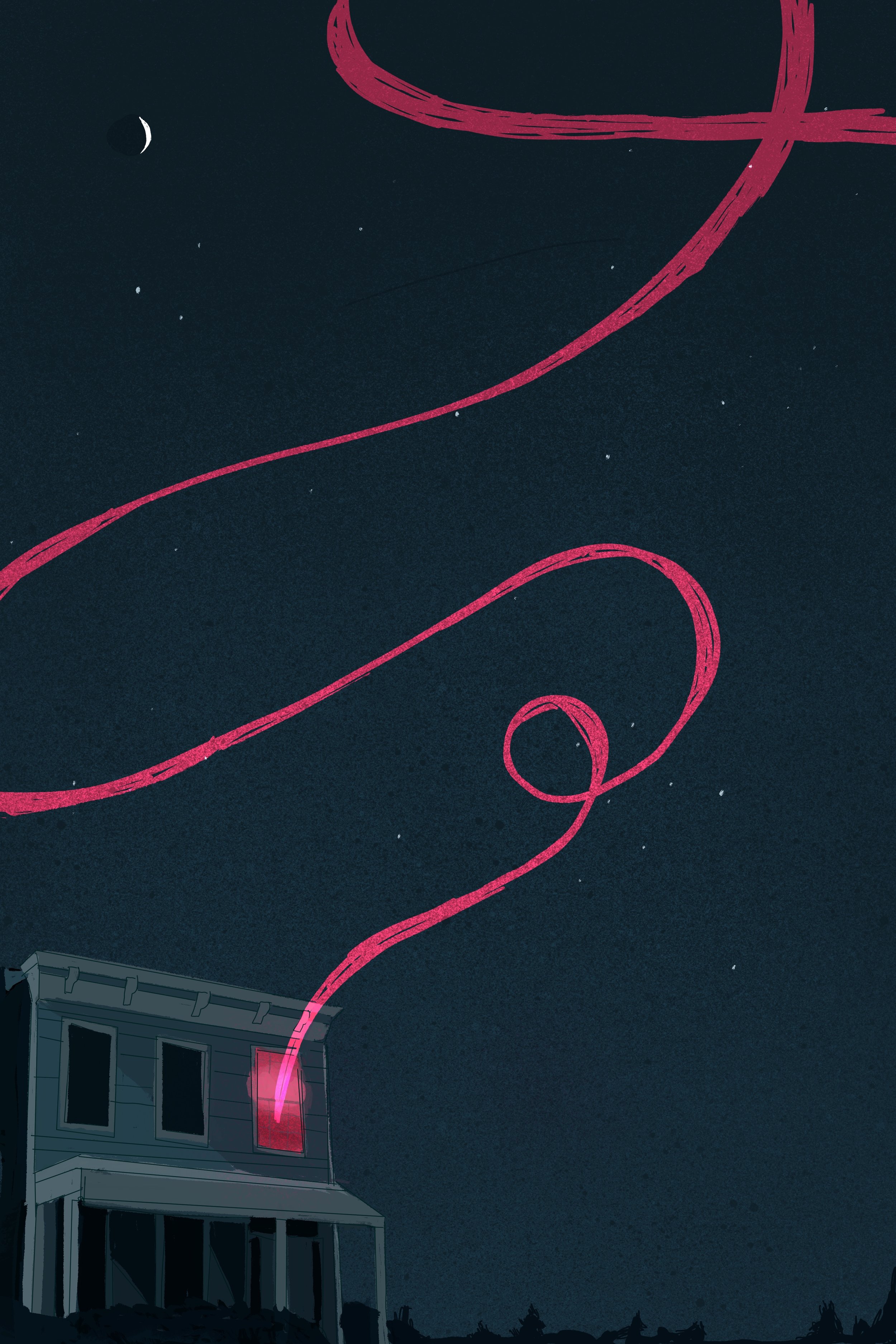 I grow pink in the night in my room
A personal piece based on lyrics by Mitski
Next of Kin
This was a post series for three consecutive Lucy Dacus shows based on her song "Next of Kin."
Speech Bubbles
A personal piece on communication and separation
Biba Company Portraits
I created the company headshots for Biba Letterpress studio while working there as a Jr. Designer/Production Artist.
Picnic
A two-color risograph print for the Light Grey Art Lab Show "Innuendo"
With Good Reason
A spot for With Good Reason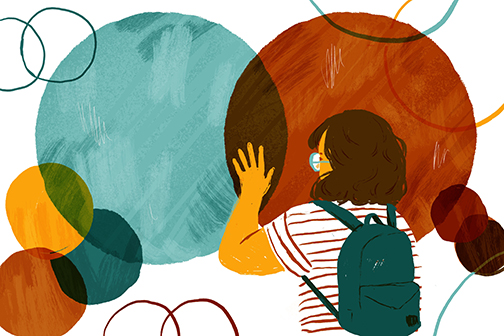 Venn Diagrams
An editorial illustration accompanying a short story in Paper Darts Magazine
Strange Summer
A personal piece reflecting on summer & changes.
No Name
A portrait of No Name, the rapper, and her magical golden voice.
The Park
Plants can't absorb green light! If they could, they'd be all creepy and black and huge, maybe? I think I'd be into it.
Communication Anxiety
A personal piece about the stress of constant messaging.
Montpelier
Cover for Montpelier magazine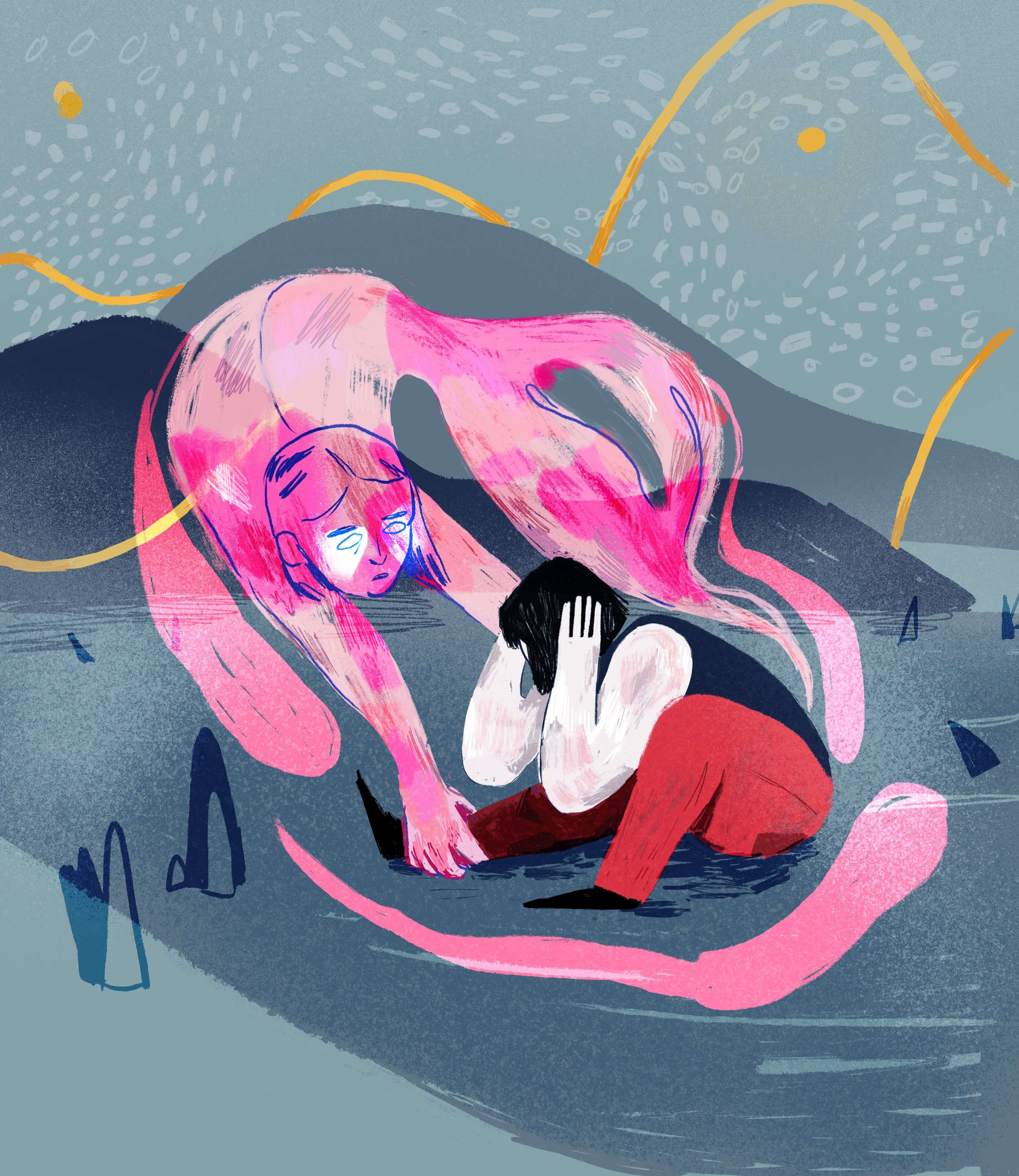 Unique
A promotional piece about feeling special
Keep it Together
A personal piece about depression and comfort.
Mare Advertencia Lirika
A portrait of Mare Advertencia Lirika for Girl Crush Magazine
Playing House
Personal piece, about the difficlty of finding your place at home.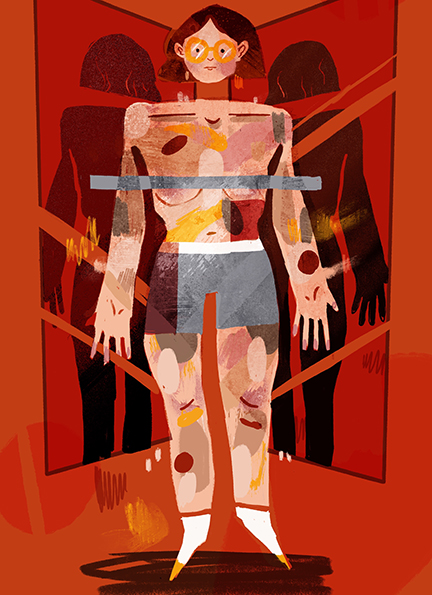 Ungrateful
A piece to accompany a song by the band Mothers
Explorers
A personal piece, drawn after the discovery that deer eat birds.
Peggy
A piece from my favorite episode of Mad Men
Speak: Amaya Finds Her Voice
Promotional poster for my 2017 book with Shout Mouse Press: http://www.shoutmousepress.org/cart1/speak-amaya-finds-her-voice
Activism Comes To RVA
Parking Lot
A personal piece about the nostalgia that comes from living in your hometown.
Drip Drip
The Cover for my 2016 book with ShoutMouse Press, Drip Drip.